Since I'm having a bit of writer's block with my Fakebook Status Updates, I thought I'd post another Random Crap that Bugs Me List. Here are the top 5 types of Fakebookers that literally drive me so crazy, there are times when sucking on a Zoloft still doesn't calm me down. Enjoy.
1.
The Habitual Poster.
This particular breed of Fakebooker is well known to anyone who has ever logged on to Facebook. This is a person who updates his or her status at least once or twice a day, but usually several times a day. Here's a typical day of status updates for the Habitual Poster:
5:07 a.m.: Couldn't sleep, so I made homemade cinnamon rolls!
7:20 a.m.: Kids are up...already did 4 loads of laundry and we are heading to the park! Little Johnny asked me how he got so lucky to have me as his Mommy - God I love that kid!
9:54 a.m.: Photo Post - Check out this picture of the little injured birdie Johnny found! Johnny whittled a wing splint out of a twig and put the baby bird back in his nest! My baby is amazing!!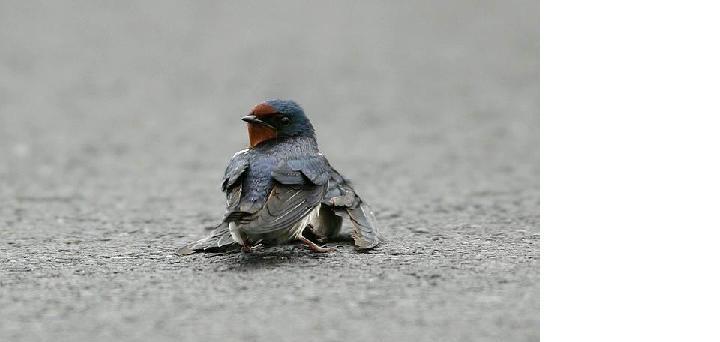 12:29 p.m.: Photo Post - Johnny's reward lunch!
3:02 p.m.: Back home...Nap Time for Johnny...Time to start dinner!
5:57 p.m.: Photo Post - Dinner with my true love! Can you believe I grew these veggies in my own organic garden? So glad I started composting!
7:53 p.m.: Jammies on, ready for some family cuddle time on the couch! Can't wait to watch American Idol!
10:15 p.m.: Can't believe our favorite contestant got the boot! WTF? Time to hit the hay...goodnight Facebook!
If you do this, CUT THE SHIT! If you do something, or take a picture and immediately think to yourself "I can't wait to post this on Facebook," you have a problem. You are a
Habitual Fakebooker
. In reality, you can't sleep because you are trying to figure out how to make the next mortgage payment, you nibbled on stale Cinnamon Cheerios while you lurked on your ex friend's Facebook Page, Little Johnny told you he hates you, he made a slingshot at the park and shot the annoying chirpy bird out of the tree, he had a REAL happy meal for lunch, but you uploaded the picture of the apples and milk Happy Meal pic from Google Images (like I just did), ordered Chinese takeout, fell asleep watching TV, and don't give a fuck who got voted off Idol.
2.
The Lovebirds.
Husband goes on and on about his wonderful wife. Wife replies with an...."awww...thanks, babe...I love you too!" This literally makes me want to stab myself in the eye with a fork. You live in the same house. Tell each other in person - trying to convince people who you haven't seen since sixth grade that you love your spouse is completely unnecessary, and just plain fucking stupid. Lovebirds also are guilty of liking
every single one
of the other's posts. Vomit.
3.
The Gamer
. Mafia Wars. Farmville. Mob Wars. Words With Friends. Cityville. Bubble Witch Saga. I can admit that I am guilty of posting certain updates or requests from games that I play. If I need a machine gun, the only way for me to get it is to ask someone in my mafia. Duh. I have no choice but to post that. However, If I kill Vinny the Meatball, I have the option of sharing or keeping it to myself (which I do, and trust me, you should too). There's really no need to share the fact that you played "PENIS" on words with friends and scored 90 points. You know you kicked so and so's ass, and so does so and so. I don't care how good you are at Words with Friends, or any other game, for that matter. Get a life.
4.
The Over Achieving Parent of an Athlete.
Yet another Fakebook personality that I admittedly possess. If my kids make a great play during a game, I'm guilty of including it in my status (if I feel the need to post one) that day. However, the parents who post the stats from every minute of the game their kid played make me want to get out the white coat and strap myself into it. I realize that Little Johnny's little league/youth hockey/recreational soccer/youth basketball career is the most important thing going on in your life right now, but honestly, I don't care how many pitches he threw, how many shots on net he had, or how many free throws he made. A simple "Great game, Johnny," on his wall (if he is old enough to have one), or "So proud of Little Johnny - he scored the winning goal," on your own wall would suffice. Once in a while is fine, hell once a WEEK is even fine, but if you go on Facebook after
every single game
little Johnny plays in, it is
too fucking much
. I guarantee everyone has unsubscribed to your updates by now, so you probably shouldn't even bother anymore.
5.
The Attention Whore
. Classic status updates include:
"Having a bad Day :("
"Got great news - yeah!"
"Can't take anymore!"
"Why me?"
"So pissed right now!"
If you ever see a status like this...DO NOT TAKE THE BAIT! I can honestly say that I actually find joy in seeing these posts with NO comments underneath! Let the
Attention Whore
wallow in self-pity! After all, if something was really wrong with a good friend, you'd probably know about it already.
Feel free to add your Fakebook Personalities below!